Surrey Underwater Photographer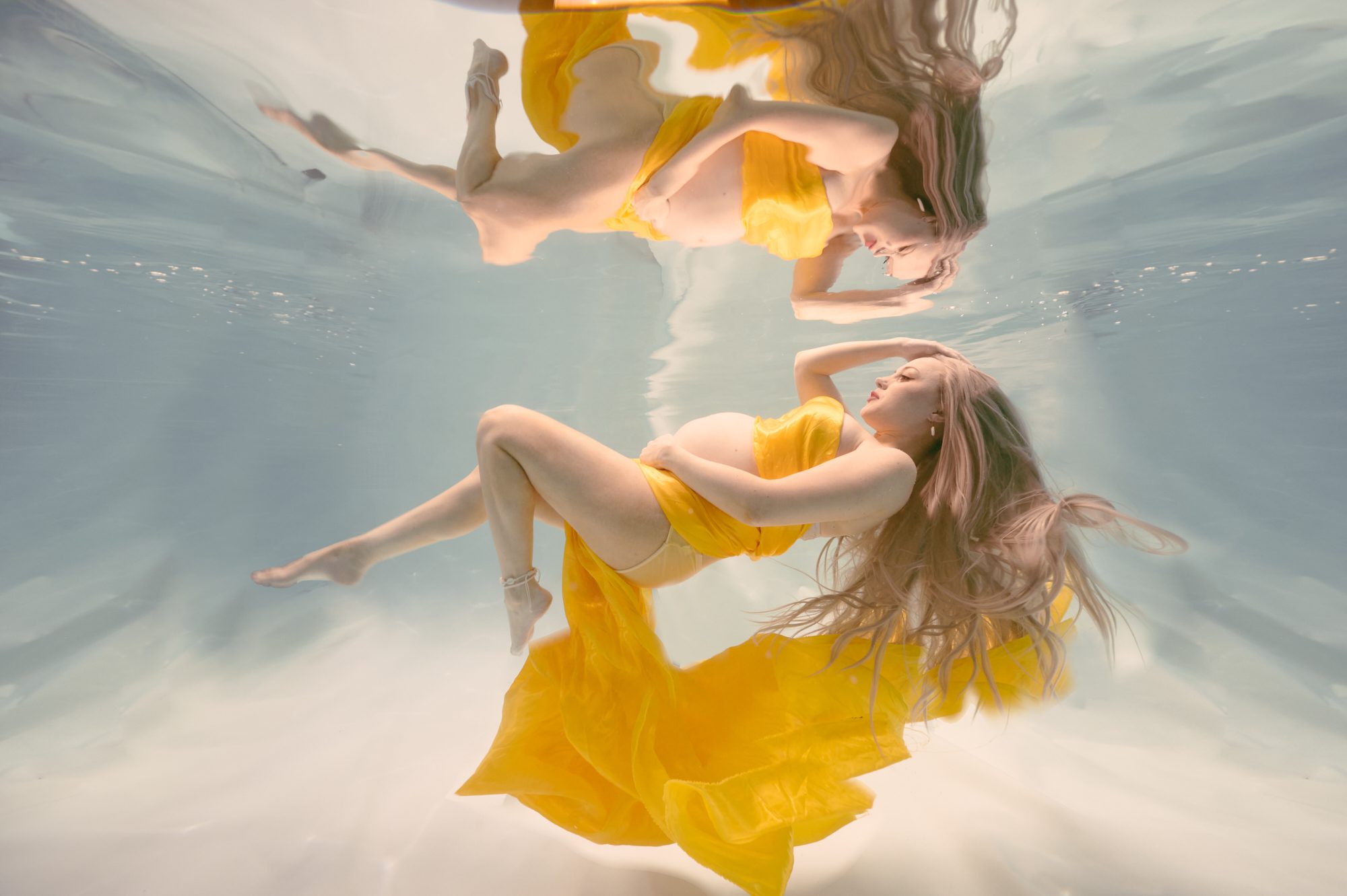 Creative Underwater Portraits
Hi, I'm Paul! I've been an underwater photographer for the last 20 yrs but more recently started to specialise in something very special, Underwater Portraiture. I am one of the very few underwater photographers in the UK that specialise in these special portraits.
These are shot in a swimming pool (not in a tank, like some others) with specialist lighting and equipment to ensure the finest quality and versatility on every photoshoot. I love to see movement in my work and not two shoots are ever the same. 
Why would you want an underwater photoshoot? Are you looking for something different to a traditional Maternity Photoshoot? Getting married? or just that you are looking great and want to celebrate a special time in your life?
Underwater portraits aren't just pictures, they are works of art with you at the very centre, why not treat yourself to something special, lets face it how many of your friends have a picture like these hanging on their wall.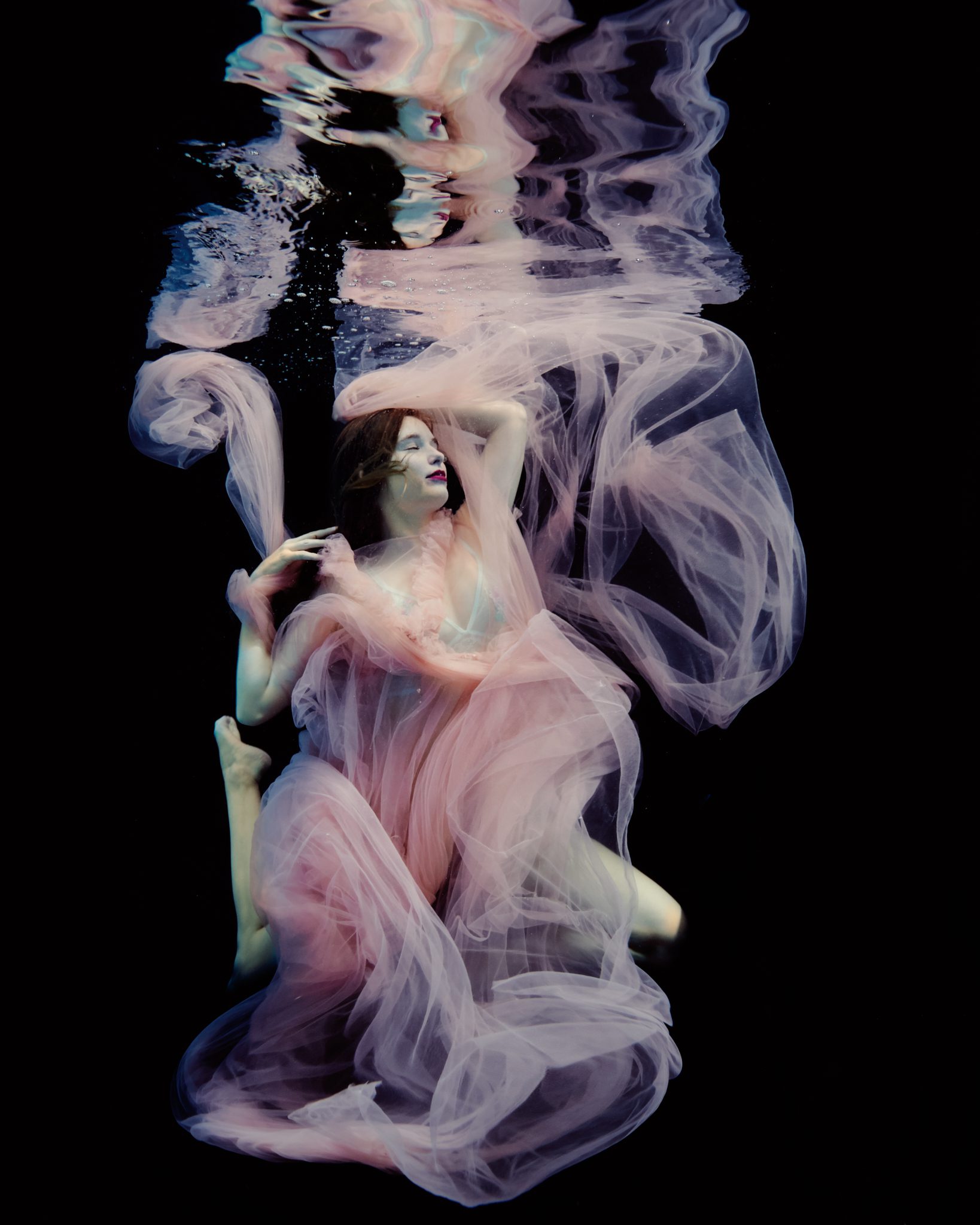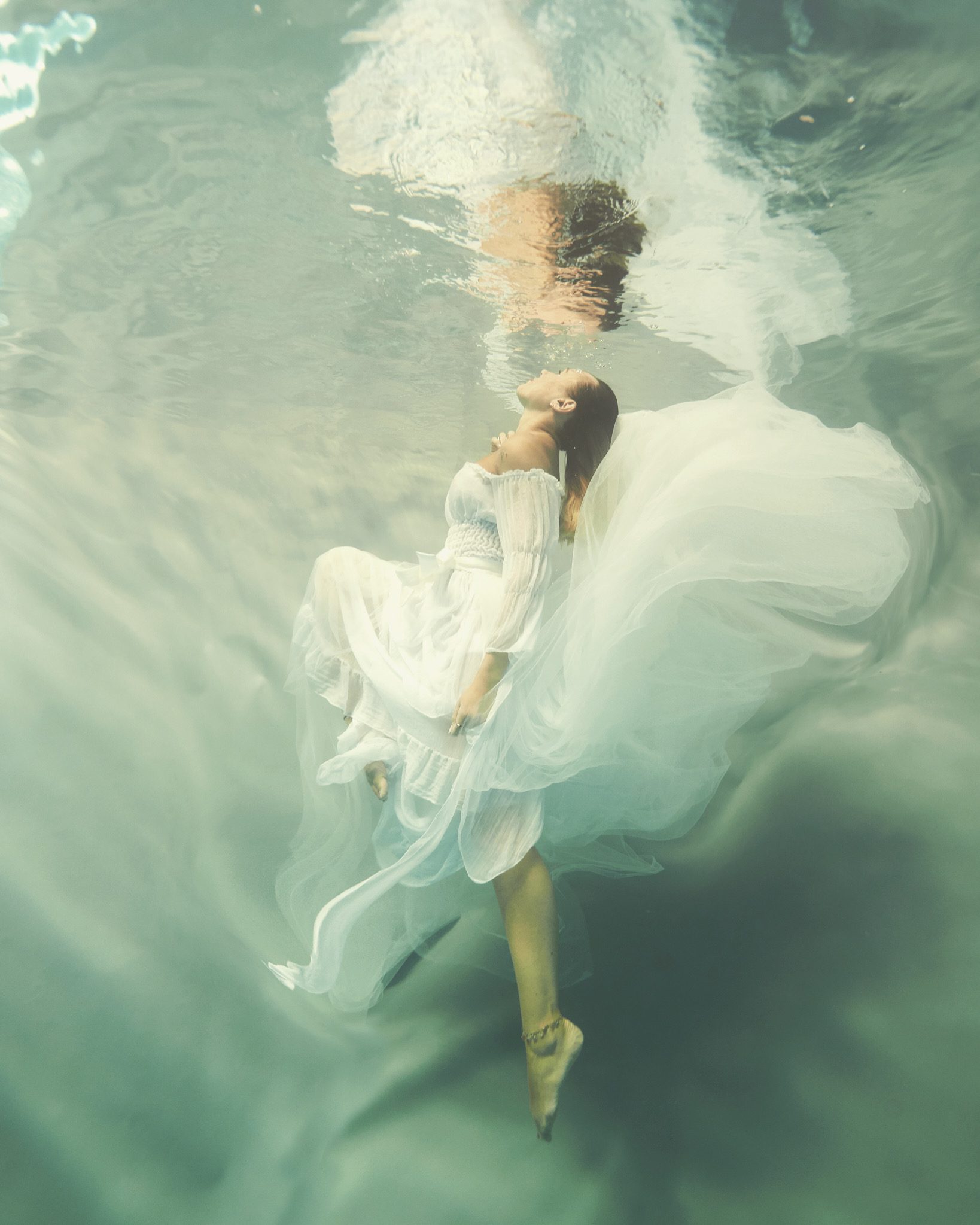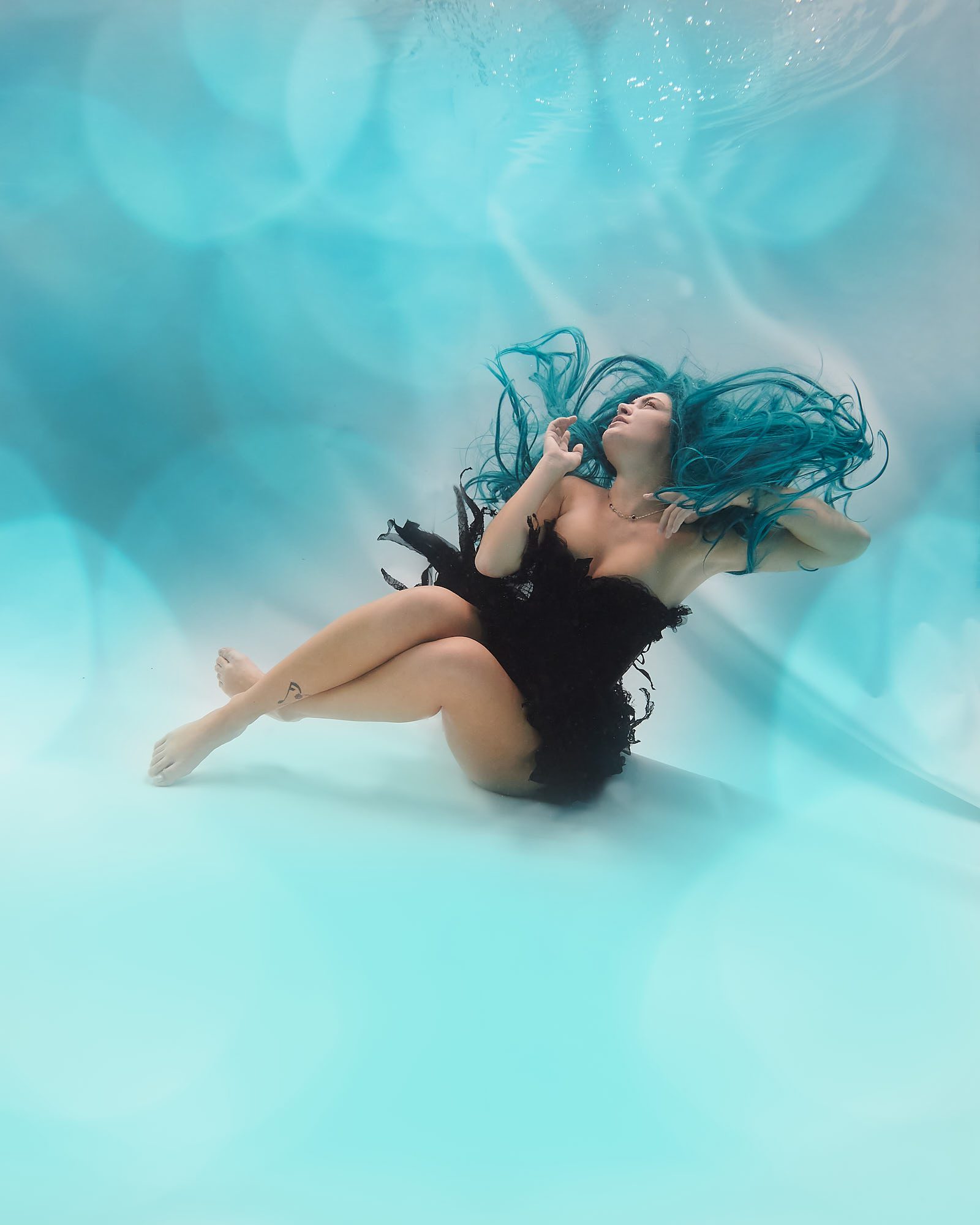 The best decision I ever made was doing an underwater maternity photoshoot with Paul. I feel incredibly lucky that someone in UK offers this type of photography. Paul's aesthetics and taste make the photos look out of this world. He's a true gentleman who makes you feel comfortable throughout the entire process. Every penny spent is justified by the huge effort he puts into the shoot, including having assistance, scuba diving equipment, lighting, renting the pool and using top photography gear. Thank you!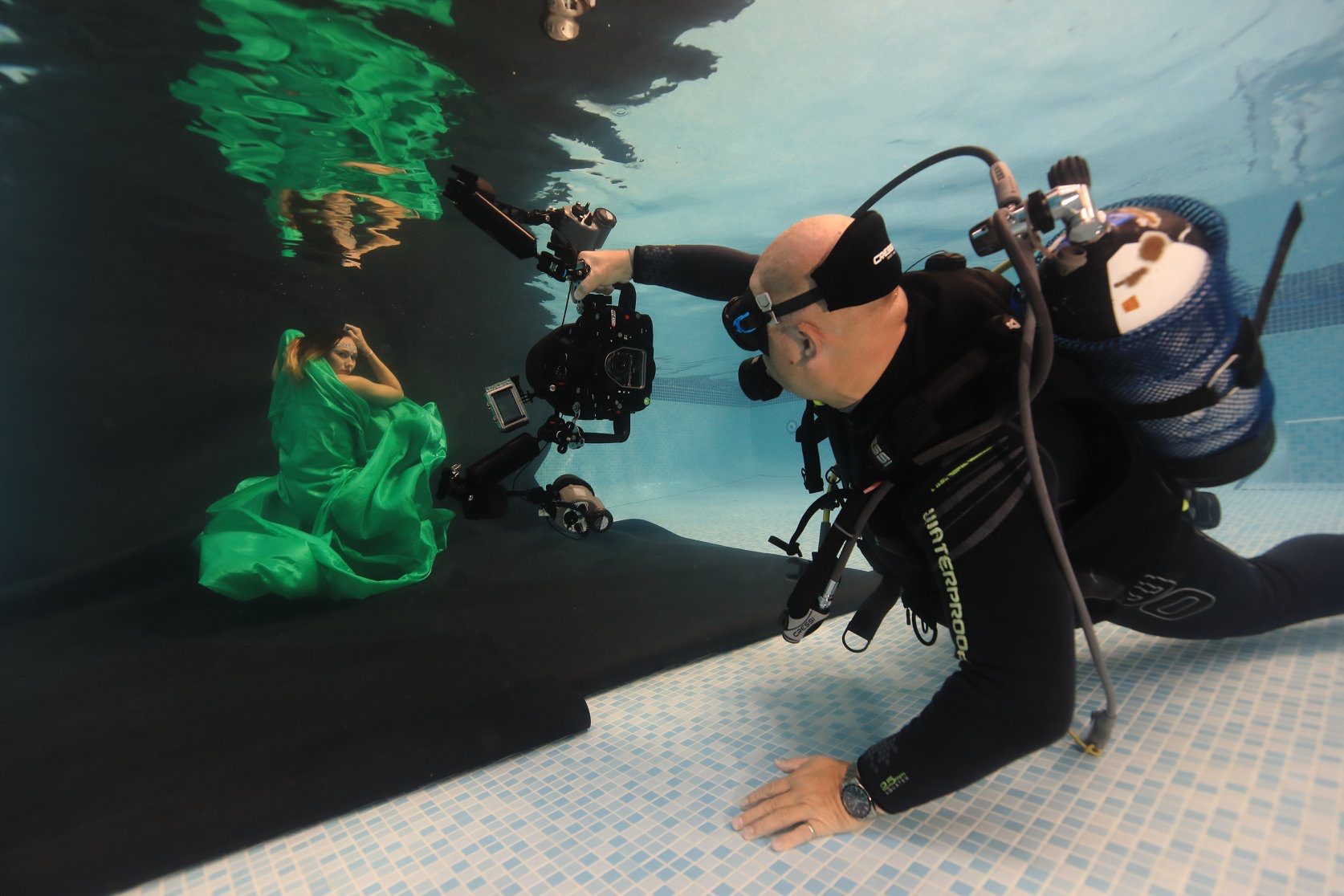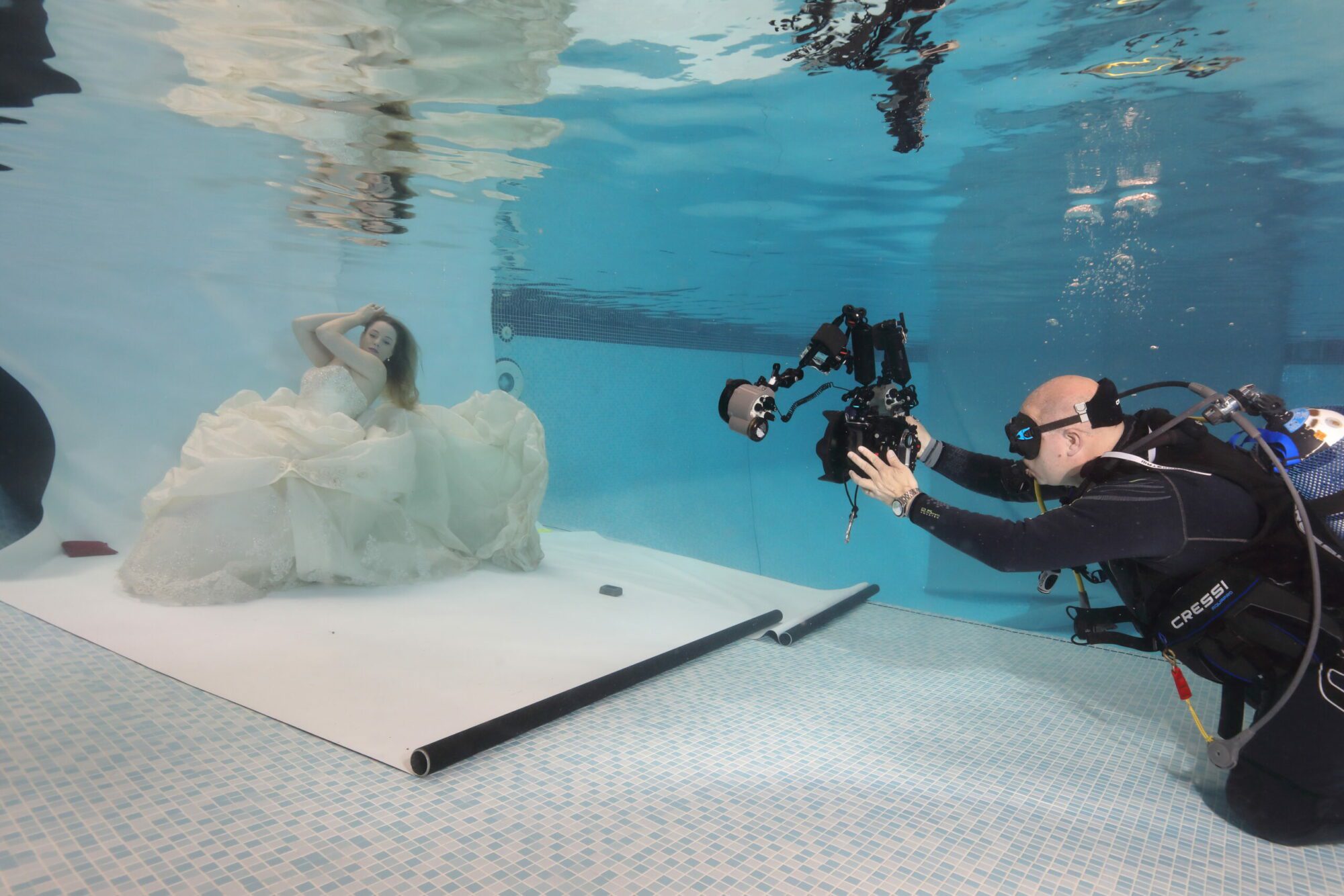 Our relationship starts long before we get in the water, we will have discussed what you want to achieve from the shoot and the sort of style that you like.
The photoshoot takes place in a private pool in Surrey although if you have your own swimming pool we can discuss having the underwater photoshoot at yours!
On the day before we get in the water we go through some basics of posing and breathing so that you will look nice and relaxed and confident during the session.
I have a growing number of outfits for people to choose from which I call my 'Dress Up' box which has some lovely dresses, satin material, plus flower crowns. So plenty of choice! I still encourage clients to bring their own choices too.
The sessions themselves are either 1-1's or small group sessions. Either way you'll be given plenty of time to have a breather and change outfits. Normally you are only underwater for about an hour in total, but your whole session will be much longer due to your recovery time between sets.
Each set is around 15 minutes, we talk about the pose that I am looking for (communication underwater is a bit tricky!) and then I submerge. You don't need to be underwater long 5 – 10 seconds is more than enough.
I will, wherever possible, show you the back of the camera so you can see your progress.
Afterwards you will receive your online gallery to peruse the pictures. This is very much just the starting point towards the finished article!
The edits take around 7 days to complete and we can discuss what options you would like for delivery of your work of art.
Maternity Photography
So this is very different to almost all maternity photographers, what better way to celebrate such a special event in your life than to have a beautiful piece of art adorning your walls of something that you will cherish forever.
*Please note that for safety reasons all Underwater Maternity Photoshoots are conducted on a one to one basis only*
These photoshoots are a much more relaxed pace, so you have time to enjoy the experience and ease yourself in gently. I always recommend that you take time between each set just to chill before coming back in.

Also if your partner wishes to join you for the ultimate maternity couples shoot then I am more than happy for this to happen (but please let me know in advance).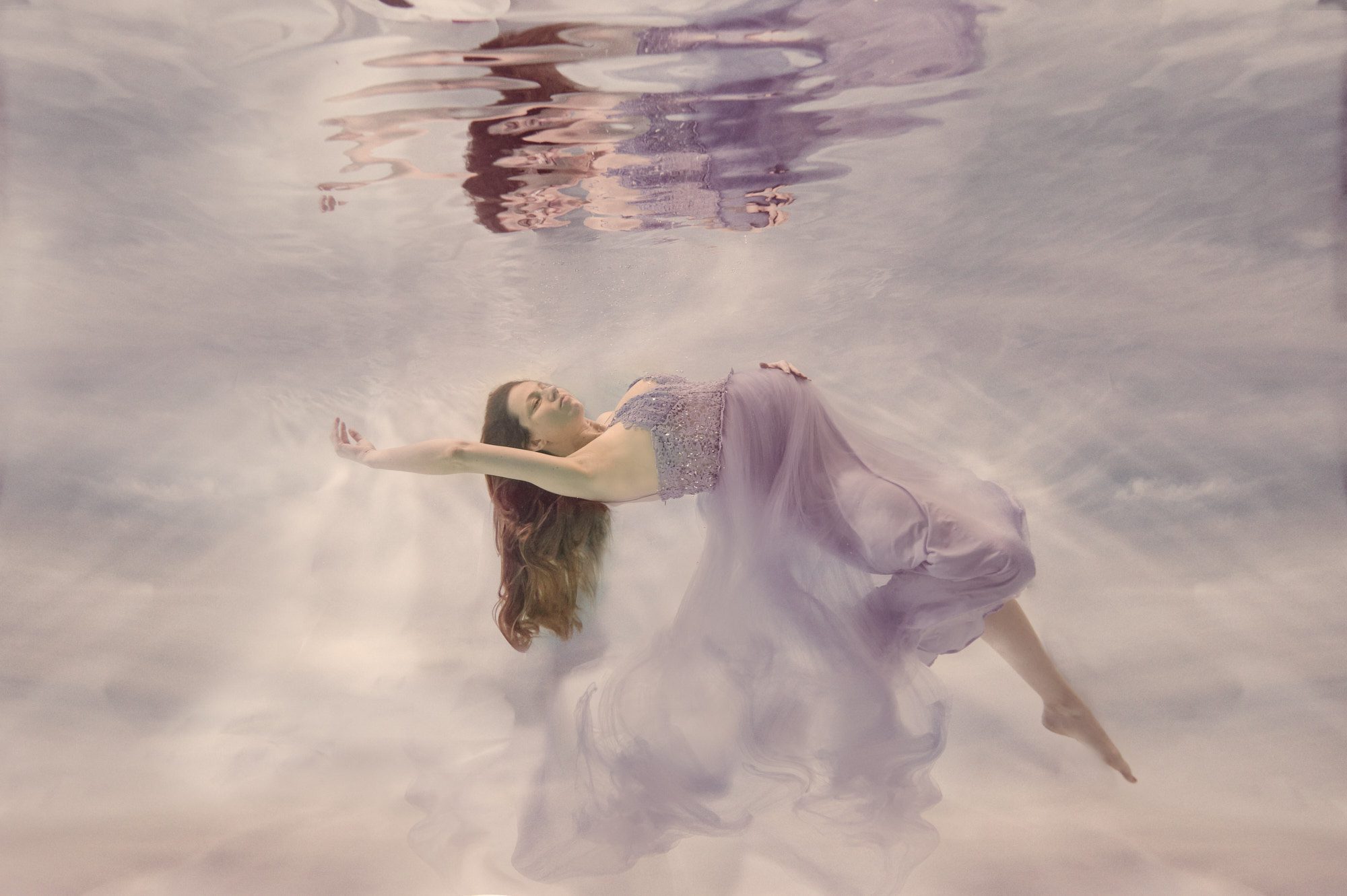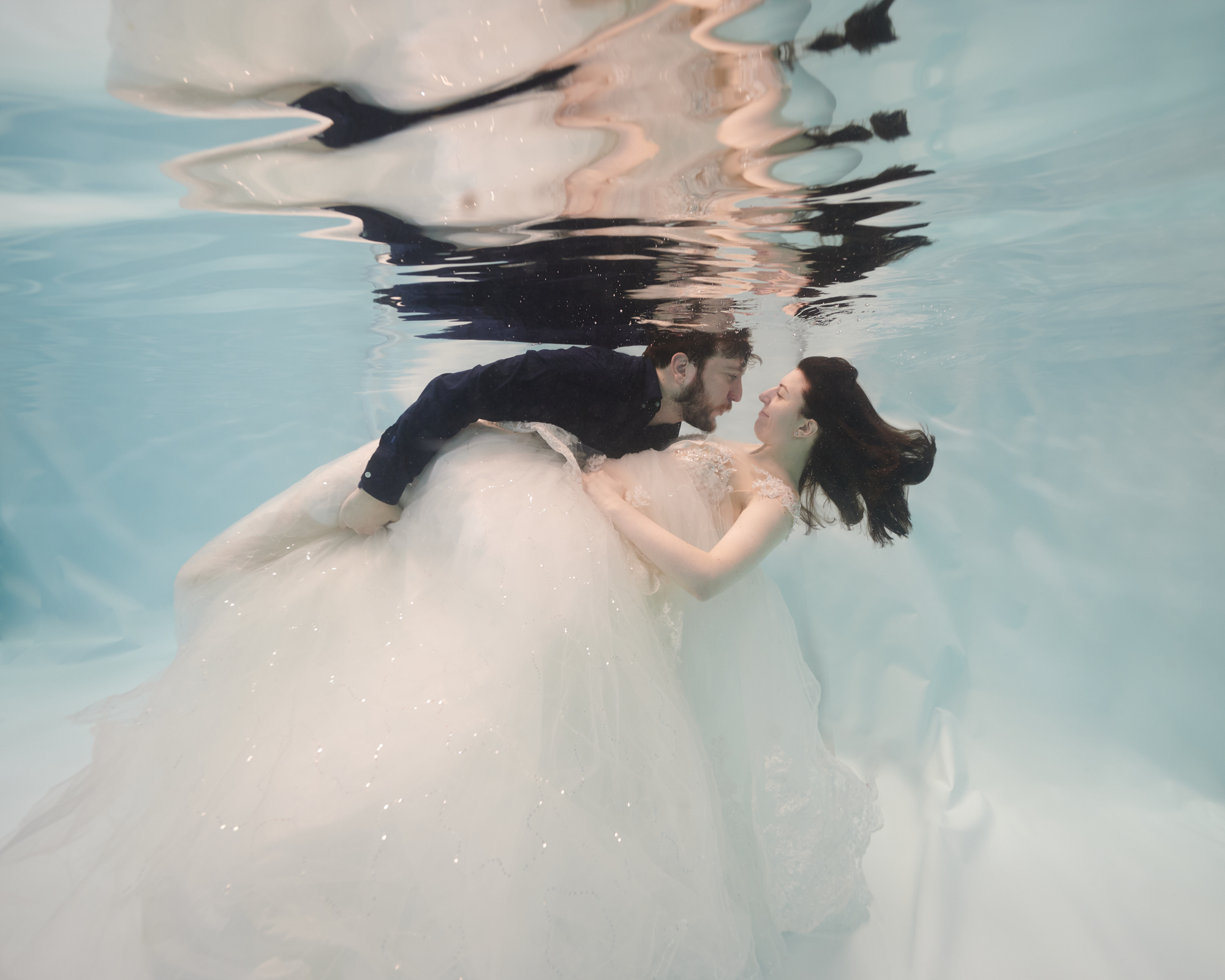 Underwater Wedding Photography
Have you just got married or have just got engaged and are looking for something extra special to commemorate this?
I have several wedding dresses that you are welcome to use, YES you dont have to ruin your own dress to achieve these magical shots.
*Please note that for safety reasons all couples photoshoots are conducted on a one to one basis only*
If you would also like some artificial flowers to be made up to enhance the shots further then this can be arranged with an additional charge.
I had a maternity underwater shoot and it was really great. The session lasted for 2 hours and I tried different looks and postures.
It was harder than it looks but Paul was very patient and had given me lots of advice & tips
And the photos are really great and stunning. Really thank you for all of the great works of art!
I also run sessions where you can get the chance to try your first tail and swim with a former Miss Mermaid UK, as well as get some great shots of you swimming underwater.
Made it this far? now is the exciting bit, just choose what type of session you want and then add in the photo package you want to accompany it. Once you've made those decisions then you just need to contact me about your underwater photoshoot and arrange a date 🙂
Small Group
Great for a couple of friends or to keep costs down
£
99
/

Session Fee Per Person
Minimum 2 People- Maximum 3 People

4 x 15 min sessions

Multiple changes in sets & outfits

Online Gallery to choose your edits

Please note this does not include images you will need to choose your image package that suits you best, from below.
One to One
Great if you just want to indulge yourself or Maternity Session
This is a two hour session with just you and I in the pool

No limit to the number or timing to the sessions

Online gallery with 1-1 consultation to choose your favourite images

Please note your images are not included in this price, you will need to choose the image package that best suits you from the collections below.
**Once you have chosen if you would like a Small Group session or a One to One (Please note maternity photoshoots are only done on a one to one basis) , then choose your picture collection from below.**
Silver Collection
5 Fully edited pictures of your choice

Delivered to you by secure digital download

Additional edits £35
Gold collection
5 Fully edited files

These are beautifully printed on premium paper for a spectacular looking finish on either Fuji Flex or Hahnemuhle PhotoRag depending on the look that you want (I can advise you the best one to go for)

Pictures will be presented on 5mm Foamboard so that they can be put straight on the wall.

These will be sized :- Three 5″ x 6.5″ & Two 10″ x 8″ (Digitals included)

Additional edits £30 (digital only – prints extra)
Platinum Collection
Additional two edits (so you now have 7 to choose!)

Prints are now upgraded to the following:

Six 5″ x 6.5″ prints mounted to 5mm Foamboard plus one 15″ x 12″

£100 credit towards wall art of your favorite picture mounted on acryllic or framed.

Additional edits £25 (digital only – prints extra)
,
Q : Do I need to be able to swim?
A: No, although it really helps to be comfortable in the water. I always start off the session in the shallow end which is 4ft deep so you can easily stand up. In fact a lot of my work is done in the shallows or just below the surface.
If I'm satisfied that you are able to shoot in the deep end then we will do so, but for your safety there is a safety diver purely to look after you.
Q : I've never done anything like this before, so how do I know I'll get some decent pictures?
A: Many of my clients are first timers, so I am used to talking you through how to get the best from your underwater photoshoot. We will always make sure you are comfortable throughout, and by the end of the session you'll be wanting to do another as they really are addictive, it s one of the many reasons I love being an underwater photographer.
Q: Where do you do the underwater photoshoot?
A: I use a private pool in Camberley (Surrey) as a preferred venue, as it well looked and normally around 29 degrees. If you have your own pool then I can bring my equipment to you in the London, Surrey, Berkshire and Hampshire areas.
Q: Do I have to open my eyes underwater?
A: This does help create the illusion although many of my pictures where clients are looking up its difficult to tell.. so I wouldn't worry!
Q:  I don't have anything to wear?
A: I have a growing wardrobe of dresses (in Maternity sizes too) which are perfect for the flowing look I like to see in my pictures  (These also include a couple of wedding dresses). I also have a box full of different coloured fabrics you can use.
If you have something particular that you would like to wear please bring it, but please note that chlorine can ruin clothes so be prepared that it my not be pristine afterwards.
Q:  Is it possible to bring my wedding dress?
A: Absolutely! this is my go to genre, it may not be suitable to take to the deep end depending on how long it is and you should also be prepared that the dress may not remain pristine afterwards due to the chemicals in the pool. 
Q: What sort of hair and makeup should I do for an underwater photoshoot?
A: This is probably one of the easiest photoshoot you will ever have to prepare for. I actually advise clients not to do anything with their hair and maybe a little makeup around the eyes, thats it. In fact the more product you have on your face/hair the quicker the visibility will deteriorate.
Q: For an Underwater Maternity shoot, how many weeks should I be?
A: The last trimester is the one to aim for, anything over 30 weeks is perfect as your bump is more pronounced. I would encourage you to book your maternity shoot as soon as you can, as I get booked up quickly for these shoots and of course this shoot has a date that it has to be completed by.
Q: Do you shoot groups?
A: No I don't as this becomes very complex, I find that a maximum of two people in the water at a time is perfect. So you and a spouse, mother & baby etc. I do however love doing couples shoots, so whether this is a special gift for a loved one or your other half wants to join in on their maternity shoot these are all something I can do.
Q: How do you communicate if we shoot underwater?
A: Before we sink I will discuss with you what I'm looking for you to do, I will go under first and you come down when you are ready. In the time we are under there is no communication, but don't worry myself and my safety crew are watching you 🙂
Once we get back to the surface we review what went well and discuss how to change things for the next time we go under.
Have some more questions about an Underwater photoshoot?