I had the pleasure of working with Paul, shooting headshots and body shots… It was a wonderful experience – so professional and enjoyable, and Paul made me feel very comfortable & welcome! The photos came out amazing and I would definitely recommend!
Naomi – Aug 2023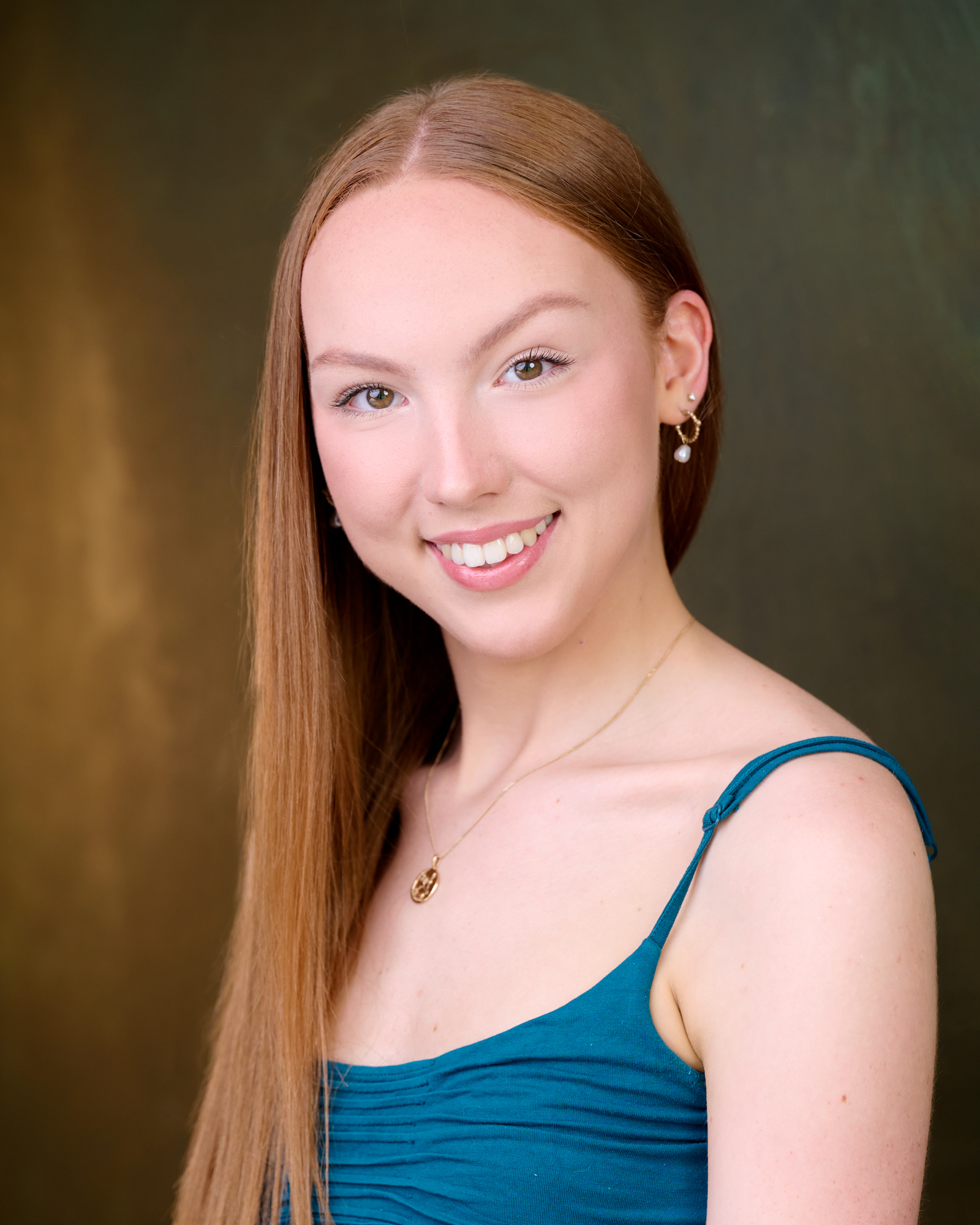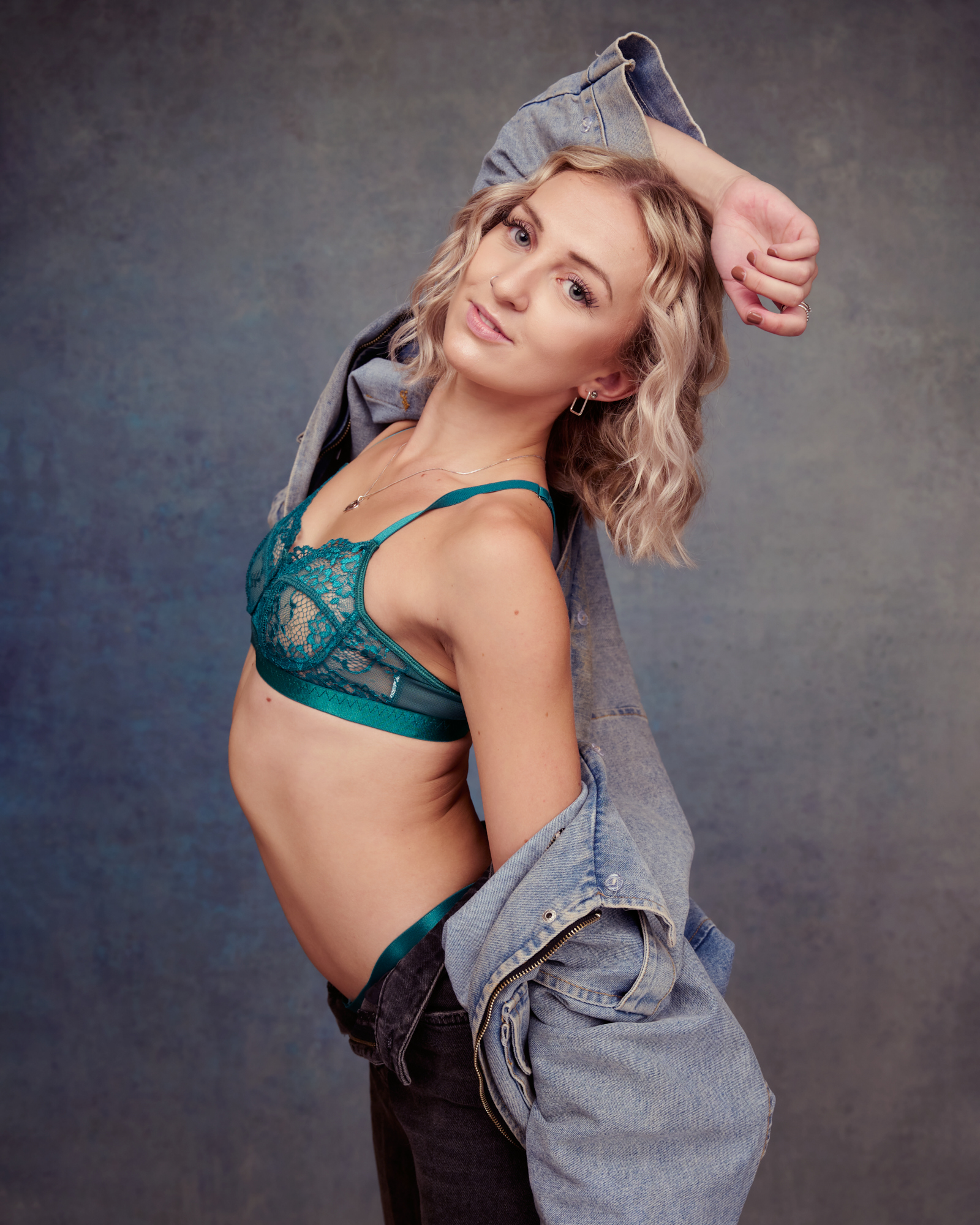 I was lucky enough to work with Paul to help with his portfolio, and he is AMAZING to work with!!! I wasn't too sure what to expect but he makes you feel so comfortable, really takes the time to ensure you are happy with the photos -doesn't rush the shoot at all. I will definately be going back and would 100% recommend him! x
Leigha – Aug '23
My experience with Paul was amazing from start to finish! He made me feel so comfortable Infront of the camera and kept showing me my images throughout!
His knowledge regarding photography is incredible, we got though so many different looks! Recommend to anyone looking for headshots and body shots!!
Caitlin – Apr 2023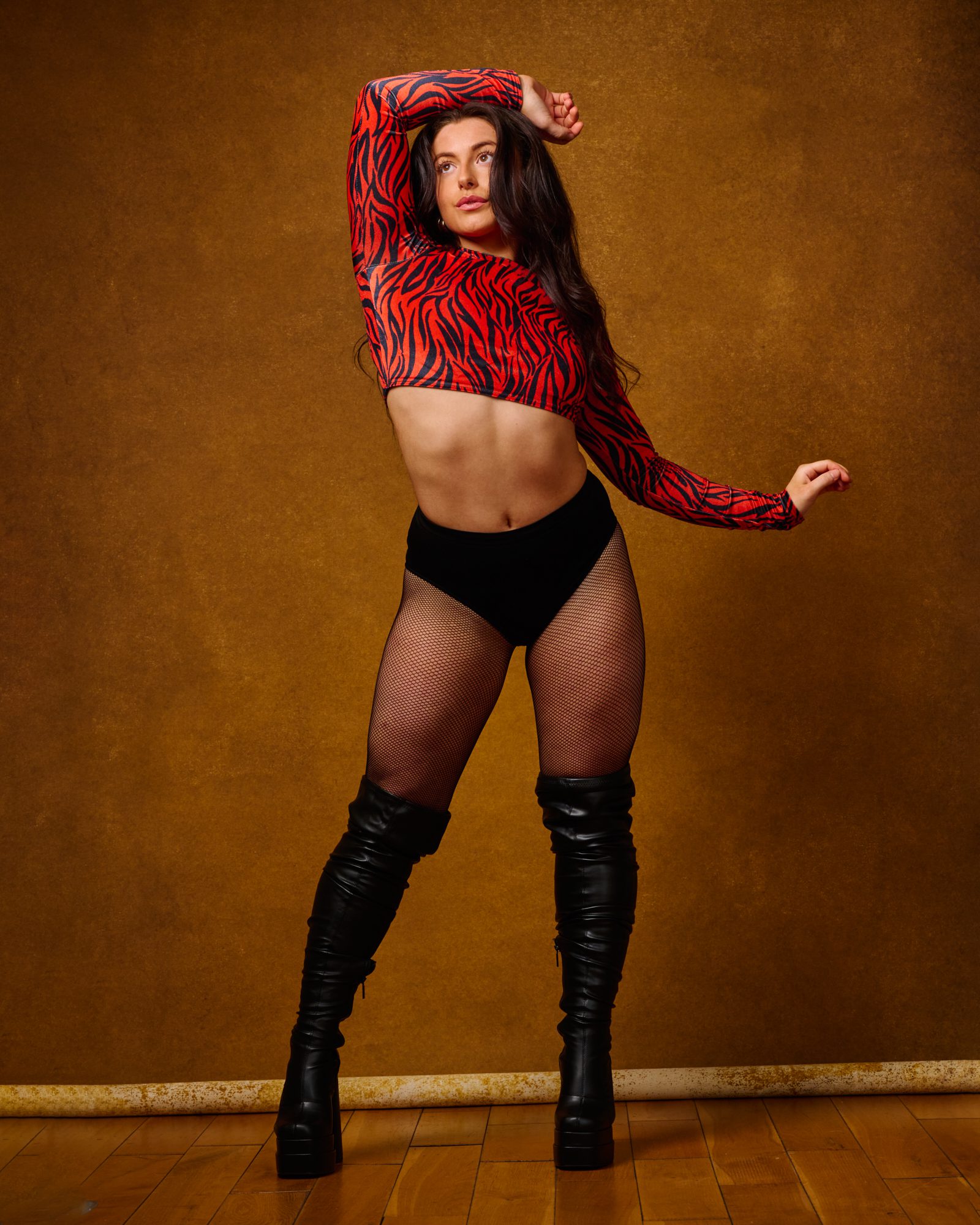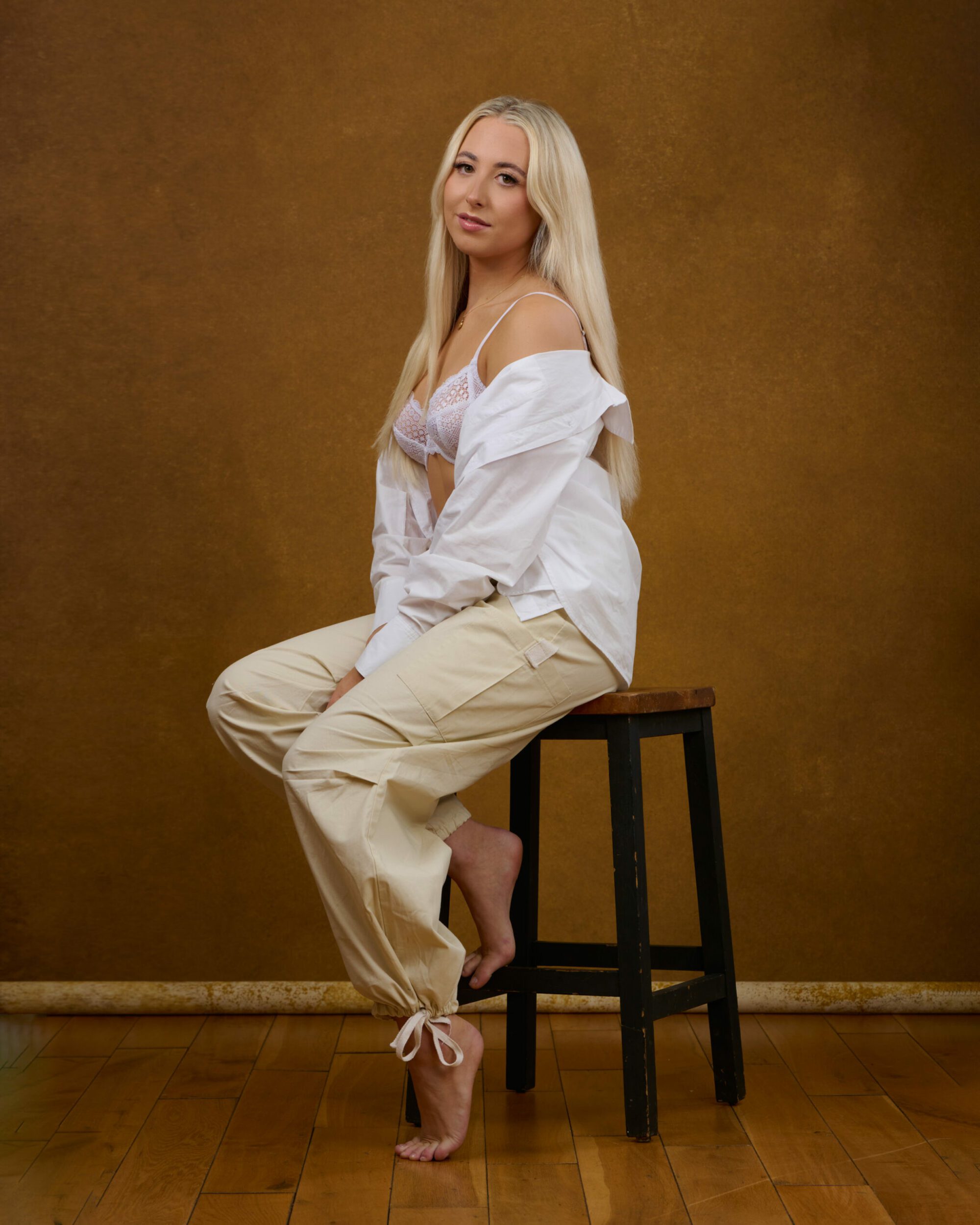 Being my first proper shoot, it was a great experience and Paul made me feel so comfortable! We managed to fit in many different outfits and set ups, I really recommend!
Abi – Nov '22
My photoshoot with Paul was wonderful, he was professional, friendly, made me feel very comfortable and help guide me through the shoot. The photographs are gorgeous and a difficult time trying to choose my favourites! Definitely recommend!
Lauren – Jan '23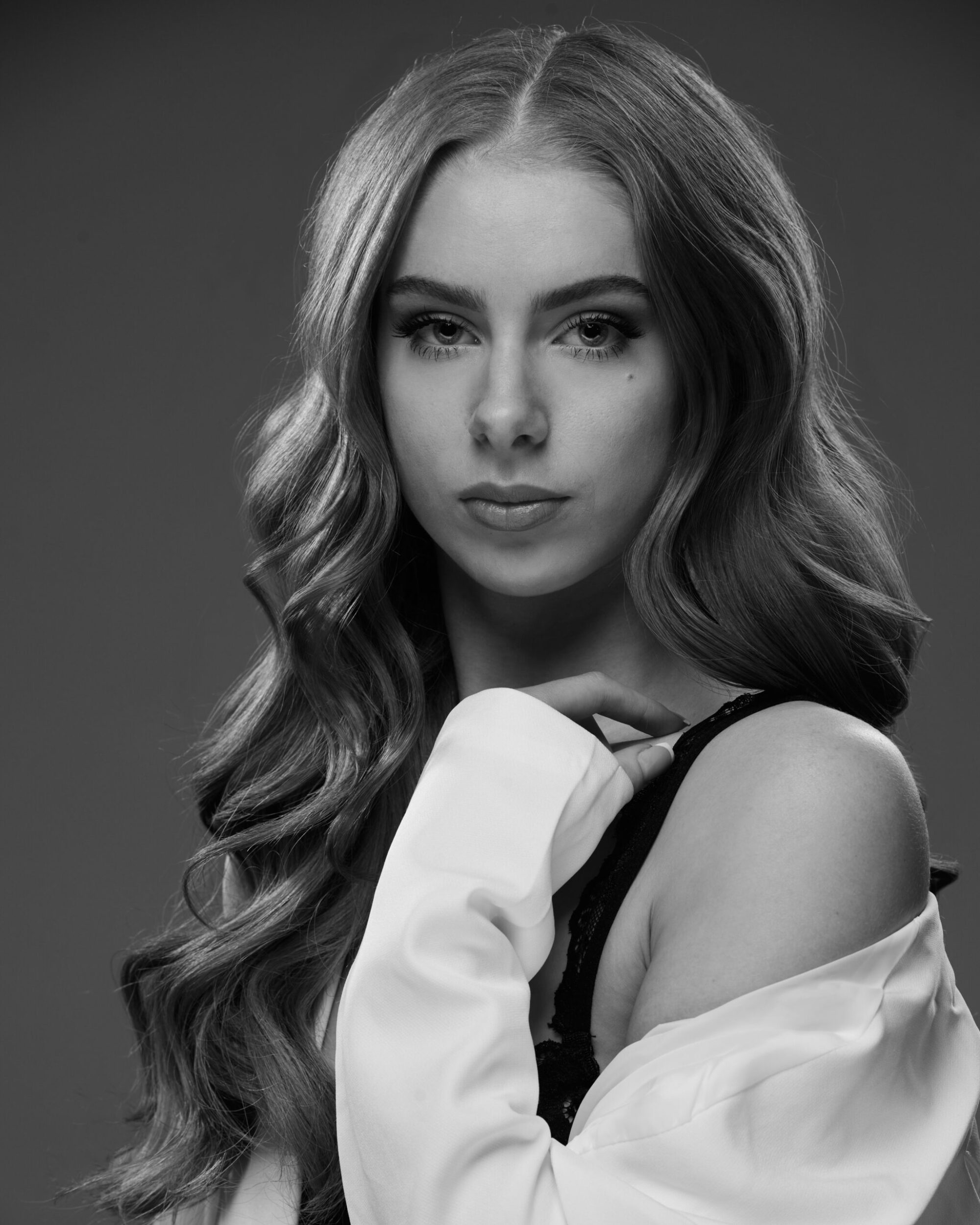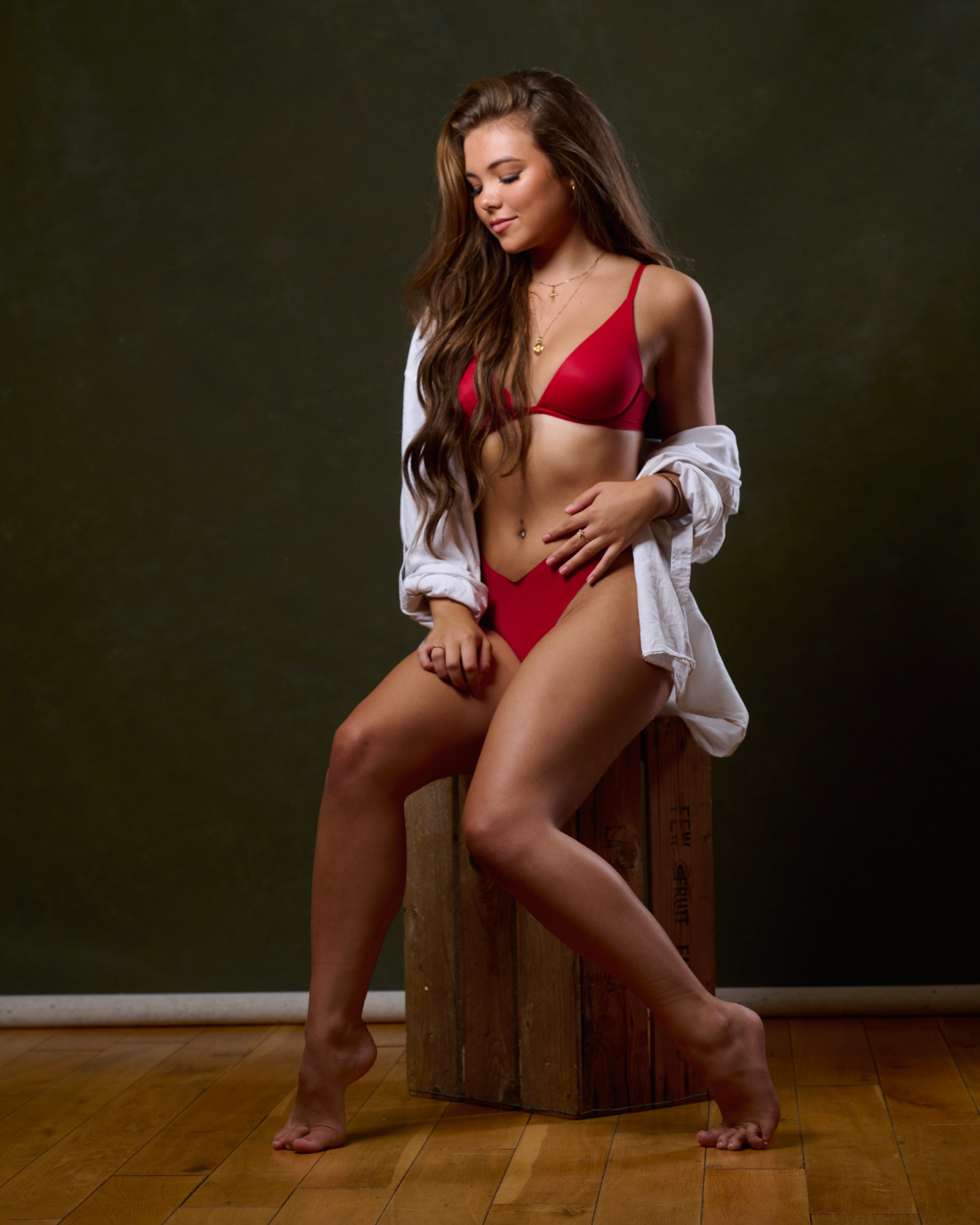 The photoshoot with Paul was such a wonderful experience. He was so kind and helpful from the start, and made us feel extremely comfortable and confident. The pictures themselves are so beautiful, I had such a difficult time choosing my favourites because I just loved them all! Definitely recommend!!
Aimee – Jan '23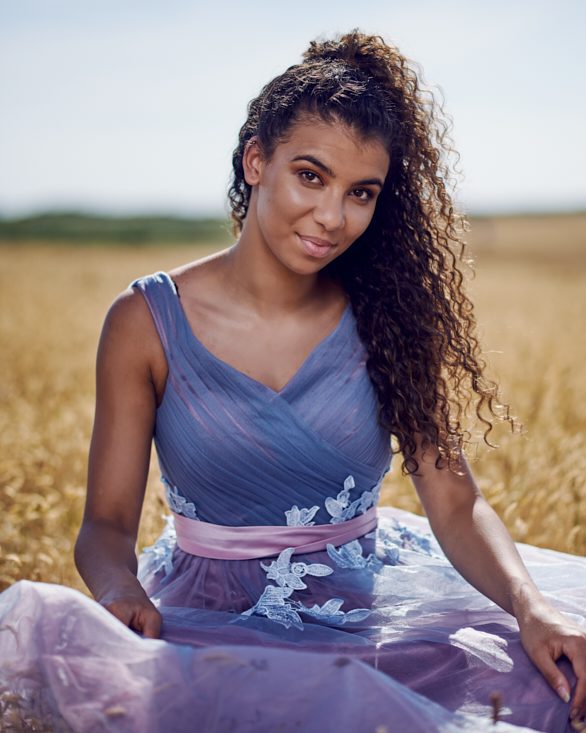 This was my first ever photo shoot and it is 100% one to remember. Paul has such an amazing talent and an eye for detail. I didn't once feel awkward which made the shoot so much more enjoyable. Along side being very professional we hade a great laugh, making all the images naturalistic.
He has captured some beautiful moments and I'll remember these forever. I highly recommend his expertises and can not wait to return for another shoot.
Thank you so much !
Olivia
Dear Paul,
I'm blown away.
Honestly, I'm sure these are 'just headshots' to your modest self but to me I wouldn't have believed I could've taken so many photos let alone of the quality you produced. You captured my better side (of both face and personality) time and time again in! ? Your technical abilities and bedside manner, charm and instruction were all part of the package.
I'd be delighted to recommend you.
Jo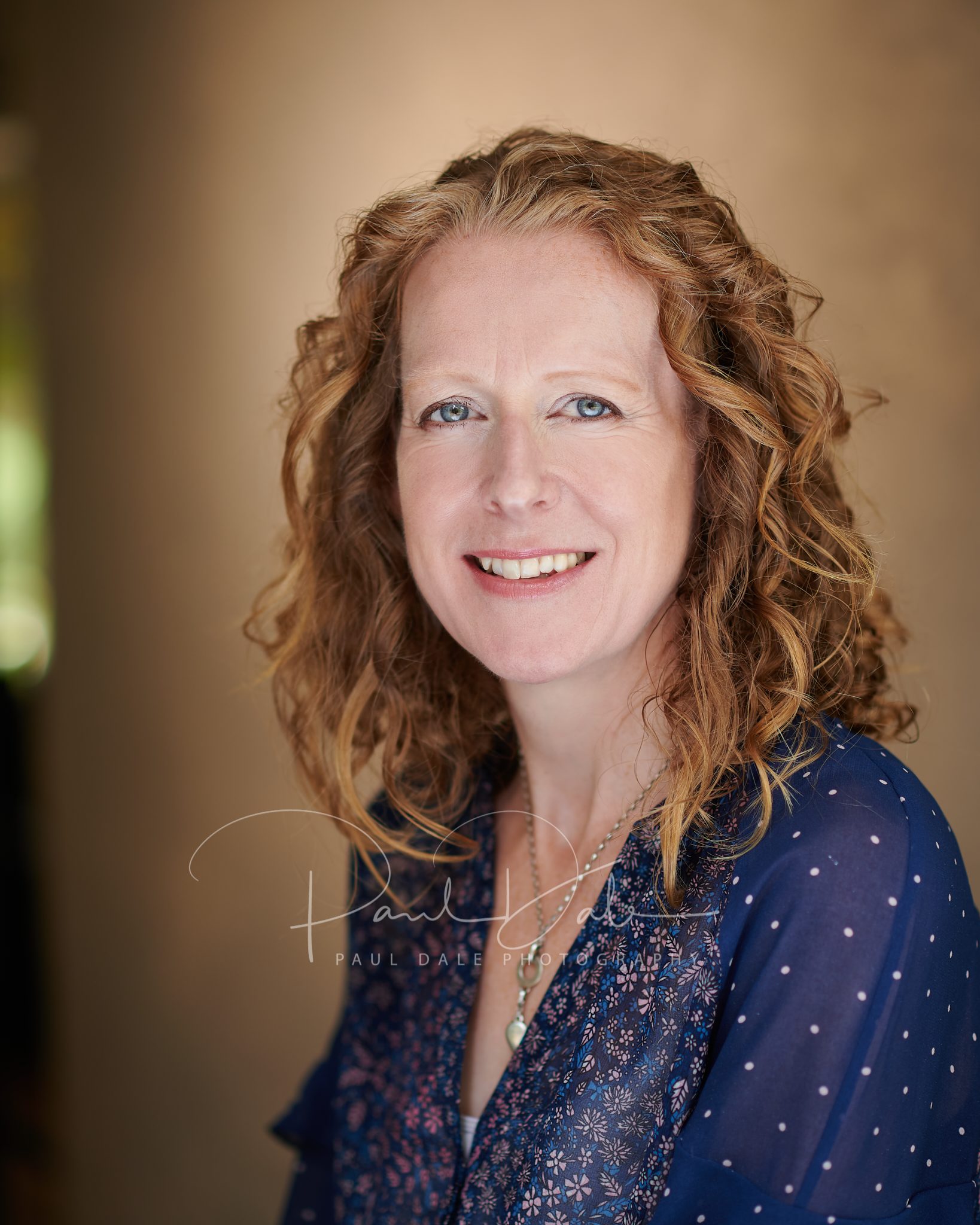 I am a photographer who is starting out in the business. I am self taught and as I have progressed some technical gaps in my experience have become apparent. I had a one to one session with Paul and covered topics such as on and off camera lighting systems, camera settings (including; white balance, ISO, and other basics) He is extremely knowledgeable in all the areas we covered. I feel so much more confident in managing low light conditions. He is clear, concise and friendly. Highly recommended for all levels of photographer ?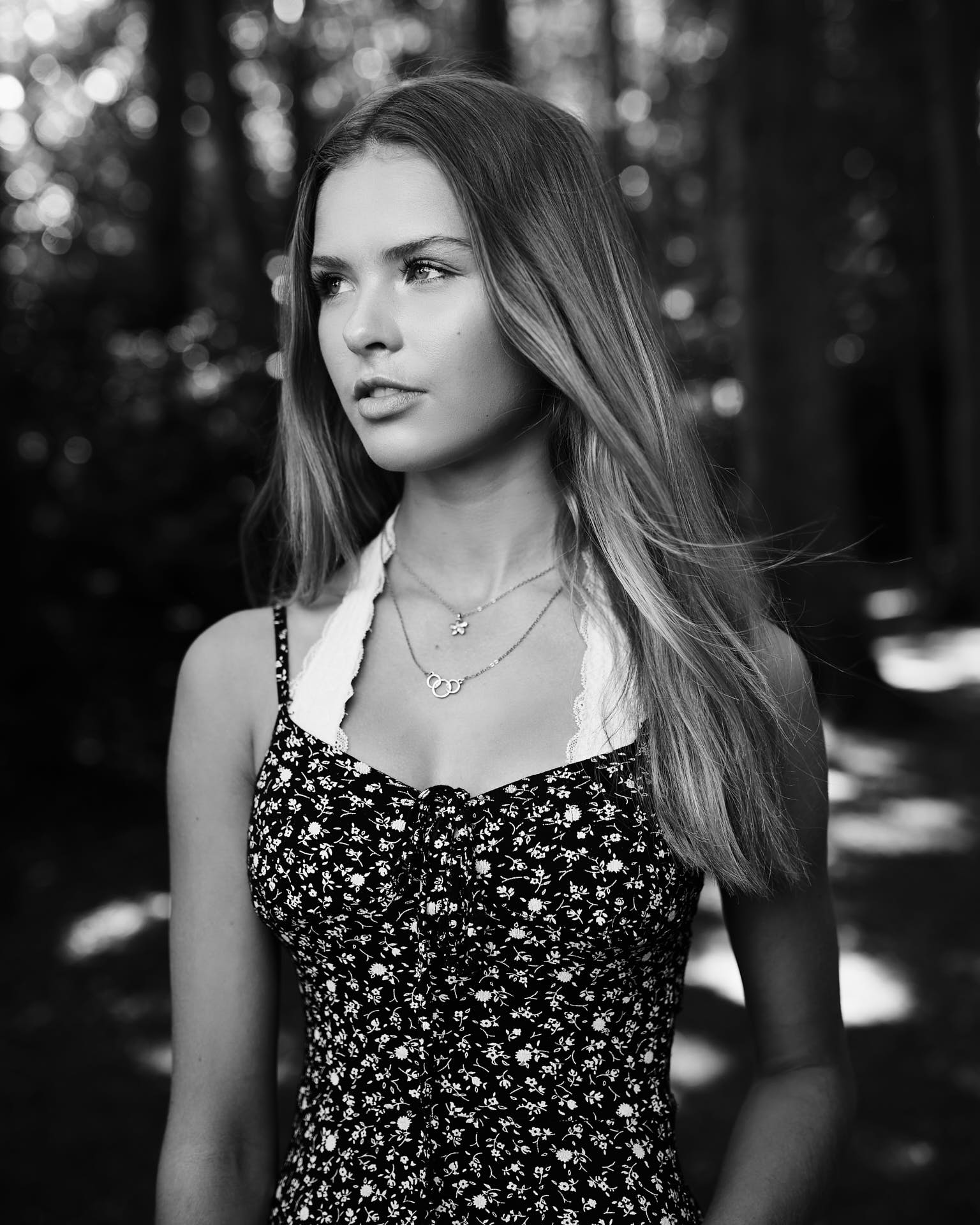 Leyla – Jan 2020

Had such a great time shooting with Paul at his studio earlier today. I was really impressed with communication leading up to the shoot, his preparation, organisation and the great ideas he had whilst shooting.

I am a new model, however Paul made me feel extremely comfortable in front of the camera and was awesome with directing me, whilst giving advice on different poses. I learnt so much in the few hours I was working with him! Such a genuine, lovely person.

He also let me have a preview of the images we took as we were going along, and also at the end of the shoot which was great!

I would genuinely recommend him to all models! Whether you are new or experienced, you are guaranteed to get amazing pictures.

Thank you for such a brilliant day Smile looking forward to shooting again in the future!
Had my first shoot today with Paul and what a delight it was!

Communication throughout has been brilliant and when I arrived everything was set up and ready to go. We got through so many different sets and ideas and the time just flew by. The shoot was relaxed but very productive and Paul is so easy to get along with and makes you feel very comfortable. Overall I had a fun, enjoyable shoot and the images were looking amazing!

Paul is a true professional and his photography just shows that. I look forward to shooting with him again. 100% recommend to all models Big smile

Olivia – Jan 2020
Rachel – Jan 2020

First time coming to Paul Dale and I am very pleased! I came for my acting headshots and he's given me lots of photos to choose from. My session took place at his home studio. Paul made me feel relaxed and there was no pressure to take the perfect picture. Paul taught me how to do my 'Serious face' which I could never get the right look before!

I would highly recommend Paul Dale photography!
Had the most wonderful photo shoot the other day with Paul and what can I say….
I'm super delighted that I have applied to his casting call as it was such fun creating images with him!
Paul's communication was spot on, was punctual and amazingly well prepared!
I am still stunned at the whole lightning set ups he has created at our shoot! Each set was so much fun and I loved seeing wonderful results we've been creating! Smile
Paul is so fun to be around with, full of positive energy, striving to get those best shots! I was very impressed and recommend 100% this wonderful photographer to all! Smile
Thank you so much again for an amazing shoot and would be more than happy to shoot with you again in the future!
Agnes – Jan 2020
Sophie Dec 2019
Yesterday I had a 2 hour photoshoot with Paul for an update of headshots and body shots and I couldn't recommend him enough! From the minute the session began right till the very end he made me feel extremely comfortable, and was always allowing me to view some of the shots which was so helpful. In less than an hour from finishing the shoot, Paul had already sent me my photographs! The only problem now is I can't decide which photos to choose!
Thankyou so much Paul
Sophie Bond x
After having a baby 11 months ago, I have been on a fitness journey and decided I would document my progress by having some bodyshots taken. Though, like many of us, I can be self-conscious in front of a lens, don't consider myself to be photogenic and tend to find having photos taken quite stressful. Not so with Paul.

Paul made the experience incredibly easy, from arranging a make-up artist for the day, to planning two different looks (and multiple outfit changes) for our photos. Whilst I felt nervous at first, Paul's friendly nature, expert skills and gentle encouragement helped me to feel at ease.

Paul captured ~250 photos during our session and I had no issues selecting the 5, included in my package, to keep. Paul then set to editing my chosen images and turned them around in just 2 days. I'm chuffed with the result: would highly recommend Paul.

Jane Dec 2019
| | | |
| --- | --- | --- |
| I had my very first body shot session with Paul, it was the perfect first experience as he made me feel very relaxed with casual conversations and maintained a professional manner throughout. Paul has some fantastic effects and colour to use that really create an added atmosphere and feel to the photos, I especially loved the gels. Paul has a very creative eye and was really enthusiastic throughout the whole shoot which made the experience extremely enjoyable! I would defiantly recommend Paul Dale Photography for any dancers/models looking for body and head shots!! | | Amy – Dec 2019 |
I went to Paul for an underwater shoot as I have a few friends that use him for various reasons
I was blown away by the options of outfits, professionalism and eye to detail.
This was the first time I'd ever been underwater like this and he put me at ease so much so I booked onto his lash shoot of the year !
Highly recommend you won't be disappointed
Katie – Nov 2019
| | | |
| --- | --- | --- |
| Jess-Mei Sept 2019 | | I've had 2 shoots with Paul now and they have been amazing! Lovely atmosphere and great turnout! After both shoots I've had trouble choosing pictures because they're all fab! I would highly recommend him to anyone looking for head/bodyshots! |
| | | |
| --- | --- | --- |
| Wow what can I say!!! Paul Dale is literally the BEST underwater photographer EVERRRRR!!! In my first set of photos alone I was blown completely out the park by the images he had taken. The location and setting was beautiful he was professional, fun and easy going. I literally had the best day of my life shooting with Paul and I cannot wait to go back again. I am an up and coming underwater Model and I genuinely feel like the images Paul has created for me will probably be the start of my career in the water, they are just so professional and HIGH END QUALITY. I can't thank him enough. #Hero #Legend | | Danica – Aug 2019 |
| | | |
| --- | --- | --- |
| Claire – July 2019 | | I had such a great shoot with Paul! I had more dancey shots done including static poses and various jumping shots. Managed to get a real range of shots showing versatility and I am so happy with the final edits! I am quite picky with myself but Paul was extremely patient an helped to guide me through the whole shoot ensuring I was completely happy with each pose before we moved on. Thanks so much Paul! Can't wait to use these for my updated portfolio! |
| | | |
| --- | --- | --- |
| Anyone who is anyone should consider Paul! Impeccable images and is so friendly, comforting and patient when you're being picky! Perfect for getting your portfolio/headshots/body shots sorted. Thank you so much☺️ | | Ellie – July 2019 |
| | | |
| --- | --- | --- |
| Laura – Apr 2019 | | I would highly recommend Paul Dale photography. Had such a fun day updating my portfolio with headshots and bodyshots. I felt very welcome and relaxed throughout the course of the day. Paul was friendly, professional and accommodating- got to try a range of looks and lighting mixes. The end result was a variety of images to choose from that I was very pleased with! |
| | | |
| --- | --- | --- |
| Paul took the photos at our wedding – and delivered some incredible shots, and got them to us impressively fast (400+ photos in about 10 days). He was very friendly and responsive before, during and after the event, always going the extra mile. Would definitely recommend!! | | Serena & Michael Apr 2019 |
Sarjana – Jan2019

Shooting with Paul was an amazing experience. Apart from being an incredible photographer, he is a warm person and goes out of his way to make sure that the model is comfortable.

It was my first lingerie shoot and it went more smoothly than most shoots I've been a part of. Also, the pictures were stunning. I'm still having a hard time choosing the best ones from the lot.

I'd 100% recommend Paul's services to anyone who is looking to get some great head/body shots clicked
Paul was amazing to work with, so professional and considering of the dancers experience. It was my first time having body shots so naturally was a little nervous but Paul was so confident in his art I felt completely reassured that he would capture some great shots. I didn't even have to ask to look at the pictures throughout the shoot, the constant updates were so helpful for me to see what was working. I was over the moon with the photos I now have for my portfolio – thank you again Paul!!
Jemimah – Dec 2018
Gemma – Sept 2018
Would definitely re-book Paul! I would also highly recommend listening to his advice. The engagement shoot was a great insight into how our wedding photos would turn out – and they were beautiful!
We recently used Paul to take our wedding photos.
Our photos are exactly what we hoped for.
Paul listened to what we wanted and made us both feel very relaxed on the day.
Highly recommended.
Hannah – Aug 2018
From the initial phone conversations to the final finished photos, Paul was brilliant to work with. A lot of our team members were very nervous about having their photo taken, especially in the office, but each of them commented on how instantly at ease Paul made them feel. They really enjoyed the shoot and everyone was pleased with the results that meant we had a relaxed yet professional set of shots that really captured the feel of our leadership team. Thank you Paul!
Affinity Workforce
Kitty (June 2018)

Paul is fantastic! He made me feel so at ease with the shoot (which i was quite nervous for) and we had fun! Great images, which he got back to me in less than 24 hours. He was great with suggesting angles, lighting and backgrounds, as well as showing me the pictures as we went. It was also really nice to be able to go through the photos with him at the end and get his advice on which were best/would work. Doesn't overcharge and a great deal for students!

Thanks again Paul. x

Paul took some absolutely stunning shots in a wide variety of styles of myself my partner and son. He was very welcoming skilled and professional it made our family shoot a real pleasure. I was a bit nervous as it was our first family shoot but Paul did make us all feel so relaxed no rush at all very patient. He was very good at keeping my son in engaged who has adhd and asd and can find focused tasks a real struggle, highly recommend!
Gina (July 2018)
Genevieve June 2018
I've had a few photoshoots now with Paul including underwater and can honestly say it has been a pleasure each time. Instantly feel at ease with him especially as I'm no pro at this but he's helped to guide and encourage me to get the best shot. Highly recommend him.
AMAZING!! Paul is so patient and even if you're nervous and unsure, he gives you ideas of poses to get the very best out of you. I felt totally at ease, really comfortable, and excited for the various different planned photoshoots at Mermaid Camp. The real test comes in the water when things tend not to go where you want them to, but there's no rush in getting a good photo, and he kept going for hours in the water to make sure we were all happy. Can't wait to work with again in the future.
Laura June 2018
Rachel (June 2018)
I recently got some new headshots taken by Paul and I have to say I was very impressed with his work. I felt comfortable and relaxed during the session and Paul was attentive to my individual needs. He helped me to secure the shots that I was after and throughout the session, he threw in ideas of his own to make the shoot a real collaboration of work. Paul would show me the shots on his camera frequently which I found a really helpful part of the process.
After the shoot we sat down and went through the shots together which, again, was a really helpful and personal touch to the session.
When my shots were chosen, he touched them up and had them sent to me within 24 hours. He then took the time to chat with me on the phone to ensure everything was to my satisfaction.
To describe my overall experience, Paul was professional, personal and I am delighted with the outcome. Highly recommended!
Paul is an amazing photographer and knows exactly what he's doing with headshots. He knows how picky the industry is so makes sure the photos taken are perfect! He made me very comfortable and got the photos back to me extremely quickly. I will definitely be returning when I need any more photos in the future!
Laura (June 2018)
Mali R (June 2018)
Had a fantastic session with Paul on Friday. He really listened to what I wanted to come away with (shots that are an accurate representation of what I look like.) He encouraged me to get a range of photographs. I felt very comfortable and was even allowed to choose my own background music! We even had a sit down session afterwards where we looked through the pictures and narrowed down the best ones. I would highly recommend him!
Paul is really great to work with! He makes an incredible amount of effort and makes you feel very comfortable. I won his competition and he treated me as any other customer which was great. On top of that he allowed me to have an opinion and let me see the photos so I was confident on how the session was going. The next day I got my photos through fully edited, brilliant service! Can't recommend him enough.
Laura (June 2018)
Hannah B (May 2018)
I had head and body shots taken with Paul yesterday and I couldn't be happier with the end results. Not only is he extremely helpful but made me feel comfortable throughout the entire session. The attention to details and lighting he pays in every picture is quite amazing and resulted in some lovely pictures. Paul always shows you the pictures throughout the shoot so you can see what you like and dislike. I would definitely recommend to anyone – especially dancers or performers. I will be using him again for sure!! Thank-you Paul.
Absolutely fantastic! Great value for money with superb results! Was a rare treat getting to meet the wonderful Wolfie as well x
Byron & Lucy (May 2018)
Charlotte D (May 2018)
Paul was amazing i felt very comfortable with him, he is an amazing photographer and i hate having headshots done and the first thing i said to him was these are the first headshots i actually can't decide what one to pick there were so many good ones.
I asked Paul to take some new corporate-style headshots for work as mine were almost 10 years old and didn't look like me anymore. Paul was professional and friendly, helping me feel relaxed and comfortable as I'm not a huge fan of being in front of the camera. He showed me the shots as we were going and I was so impressed – he quickly saw angles and light options that were most flattering and was great at giving me little tips but I didn't feel too posed. I even now know some secrets to taking better family/friends pics! I'm really happy with my photos for Linked In etc – I highly recommend Paul if you too need you profile photo updating!
Lindsey (May 2018)
Catriona (Apr 2018)
Couldn't have asked for a better first photo shoot then my shoot today with Paul! Was such a good day and left feeling much more confident and happy with myself. He is a very genuine and nice man and really made me feel comfortable and relaxed during the whole shoot. I highly recommend Paul to any dancers or performers needing head/body shots for their portfolios! I love all my pictures – thank you so much!
I had my first shoot with Paul today and it was amazing! Paul takes a lot of care with his photography, making sure all the shots he takes are great ones! We covered a lot of outfits and different lighting / backdrops in roughly 2 and a half hours! Paul showed me the shots throughout the shoot so I knew exactly what each set looked like. At the end of the shoot, Paul took the time to go through the photos and let me choose my favourites, which was very difficult as they were all so good! Paul was recommended to me by another photographer I have worked with and I would highly recommend him to everyone! I will definitely shoot with Paul again in the future!
Zara ( May 2018)
Charlotte (May 2018)
I won Paul's free photoshoot competition on The Hustle. He is a fantastic photographer who captured me at my best! He made me feel really relaxed and comfortable. I got the edits back straight away on the same day a few hours after my shoot! Amazing! The photos look great and I'd highly recommend Paul to anyone.
I have been to Paul Dale twice now…once for headshots and the other for bodyshots. Both times I have got EXACTLY what I have been after. Paul goes the extra mile, changing backdrops, colours, angles etc to make sure you get lots of variety at the end to chose from.
Paul is so welcoming and makes you feel comfortable. I have enjoyed both my shoots and BOTH times I have been stuck as to what photos to choose because there are so many I like!! This never happens to me!! I 100% recommend Paul Dale Photography. I am sooo happy with the bodyshots that I have just had taken. Paul shows you the photos as you go along to make sure you are happy with lighting and facial expressions etc and to see if there's anything you want to change. He is so quick in getting the photos back to you after the shoot too which is fantastic!
Natalie (May 2018)
Hannah (May 2018)
Absolute pleasure working with Paul for the second time. He is so lovely and wants the best outcome for you! Not only does he listen and deliver what you want, he will show you whilst shooting the back of the camera to see if you're happy with his work. It is completely a two part shoot, he isn't a happy snapper, and then at the end you realise you had a gap in your fringe or a piece of hair was out of place, he works with you! Couldn't say a bad word.
I had the best experience on my shoot today with Paul. He was so relaxed and genuine it made the whole thing a breeze! After the shoot he talked me through what ones would look good and what I would logically need for my portfolio.AND he got them all back to me that day! I literally couldn't have asked for a better experience! The pictures are amazing – I love them, thank you Paul!
Annie (Apr 2018)
Sarah (Apr 2018)
Paul is now the only photographer I will use. I am not a model, or a dancer, or an actress, and quite frankly the first time I knew I was going to be doing a photo shoot I was quite anxious. This feeling didn't last long, Paul sessions are fun, relaxed and completely professional from start to finish. It is clear that he takes huge pride in his finished pictures which are beautiful and get no end of complements. I will soon be returning for shoot number three.
Annie
I had the best experience on my shoot today with Paul. He was so relaxed and genuine it made the whole thing a breeze! After the shoot he talked me through what ones would look good and what I would logically need for my portfolio.AND he got them all back to me that day! I literally couldn't have asked for a better experience! The pictures are amazing – I love them, thank you Paul!
Paul is a complete professional, and puts you at ease very naturally. I am not extremely confident with having my photo taken however, Paul knew exactly what lighting and angles to use to get great shots that I was pleased with. I would strongly recommend Paul to anyone who is looking to get head shots!!
Pip
Gemma
Had an amazing shoot with Paul this morning and left feeling so empowered and confident with myself! If anyone needs body shots with someone who knows what their doing, or just wants a morning to feel good about themselves, this is the guy to go to! I'd recommend to all my performer friends AND non-performers who just want to have some feel good fun.
AND to make the day even better, he got the edited photos to me the same day!
I really enjoyed my shoot with Paul. I got the exact photos I was looking for. He made me feel confident in front of the camera which doesn't always come naturally to me! I would highly recommend to other performers looking for head shots/body shots. My photos were edited very quickly and I am very impressed with them. Can't wait to add them to my portfolio, thank you Paul!
Clare
Imogen
Highly recommend Paul Dale Photography. Warm welcome & felt very comfortable. Paul is a brilliant photographer who has a great eye for different lighting set ups which gives your photos a great variety of looks.
Quick turn around with the photos & very easy to view & purchase. Thank you for a brilliant shoot!
3 months ago-
Paul took great pictures at our dance school. He was lovely to work with, fab with the kids and managed to capture the lively enthusiasm of our pupils in natural action shots as well as some beautifully poised work from our dancers. Thanks!
Amy Flynn School of Dance